Translations
FoxOMS is currently available in English (US), German, Polish and Spanish but we'd love to make it available to more languages.
Accessing our Translation System
If you'd like to contribute some translations please sign up to Zanata. Once you have an account please send us a support request with your username and the language(s) you'd like to translate.
Our translation project is located at https://translate.zanata.org/iteration/view/FoxOMS/2.0
Adding Translations in Zanata
To start editing, click the "messages.pot" file under the languages documents.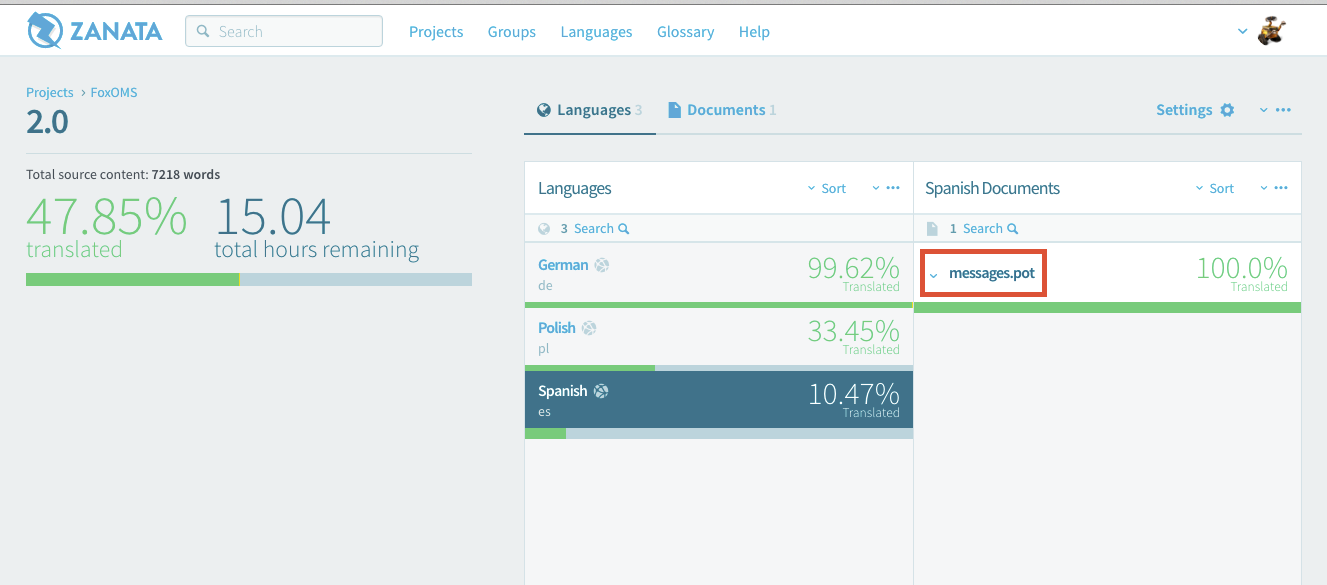 You'll then be taken to an editor which looks like this: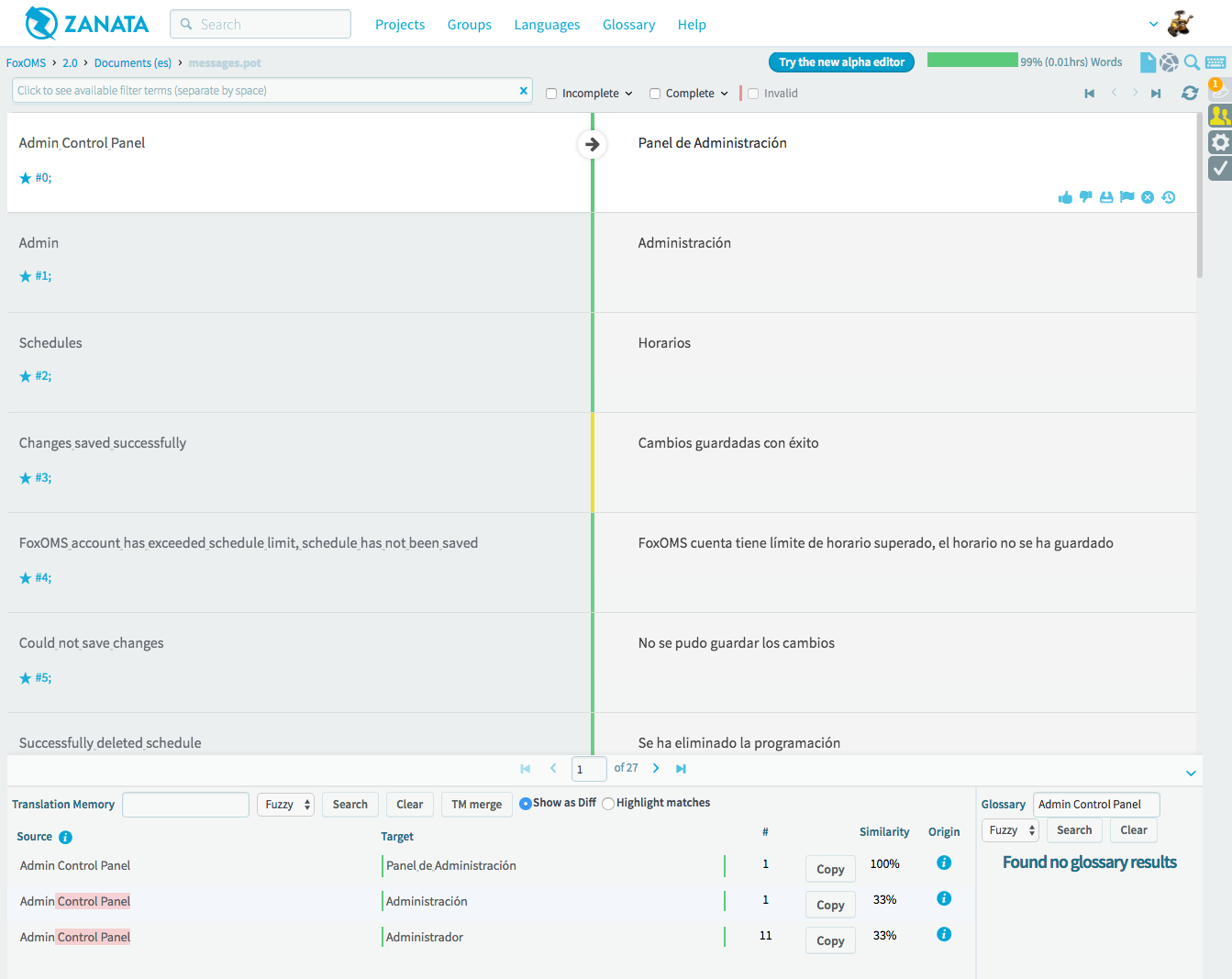 The original English text is on the left, the translated text is on the right.
Default translations are loaded from Google Translate so most will be quite wrong.
Tip
If you are unsure about a translation, you can mark the translation as "fuzzy" (by clicking the little flag icon in the currently selected translation) which will turn it yellow and allow other translators to quickly find it.