Project Settings
The Settings tab allows you to make changes to the project information that you entered when creating the project.

Project Booking Feed
If you'd like to get a feed of the bookings linked to this project, you can enable the project calendar feed by clicking Enable Calendar Feed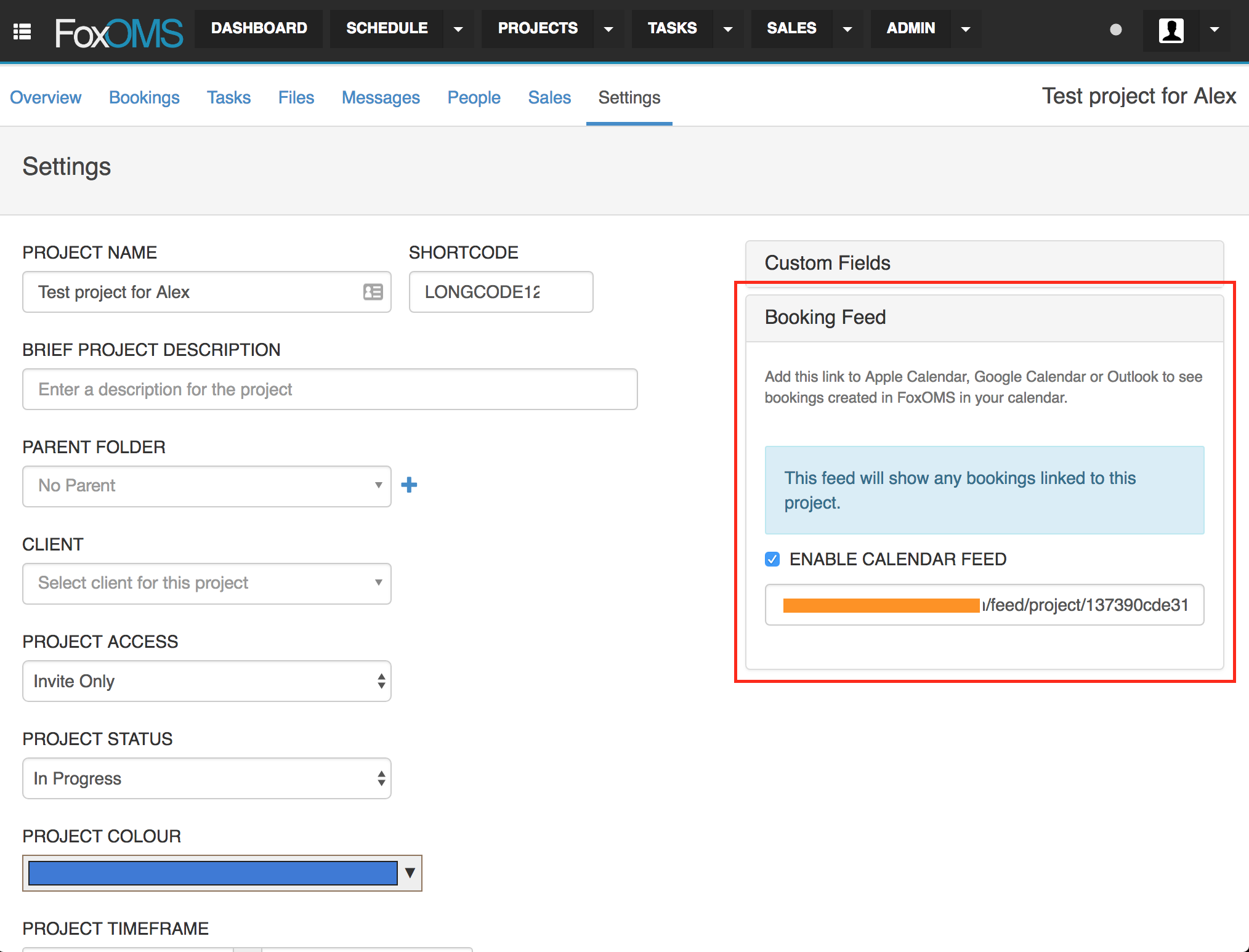 Danger
The generated link is unique, but needs to be carefully guarded. If someone unauthorised gains access to this link, they will have complete read access to all your bookings. This includes people outside of your organisation as no login is required.
If you suspect that the link has been comprimised, you can disable, and re-enable the booking feed to generate a new unique link. The old link will no longer work.
Cloning a Project
To find out more about cloning a project please see the Clone Project section.
Deleting a Project
Clicking the 'Delete' button will delete the project after accepting the warning prompt.

Danger
It is not possible to undo the deletion of a project