Linking to Bookings
If you need to share a booking with your team, you can retrieve the booking link that will open the booking directly.
To open the Booking Link window, please single left click on the booking to open the "Quick Info" lightbox and then press the Booking Link button as shown in the screenshot below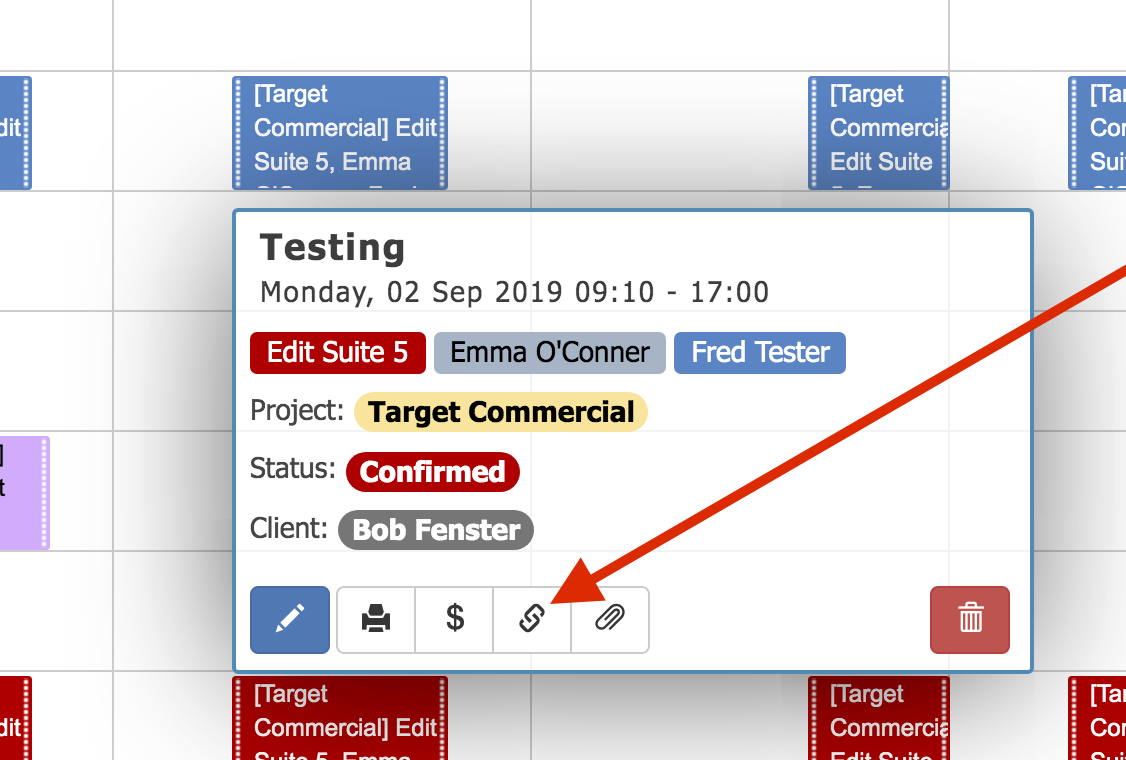 The booking link window contains the unique link to this booking. Double click to highlight it and use CTRL + C (or COMMAND + C on a mac) to copy the link to your clipboard. Use CTRL + V (or COMMAND + V on a mac) to paste the booking link into an email, message or other document.

Tip
The booking link can only be opened with users who have access to the schedule that can load the booking
Clicking on a booking link directs you to the Schedule and highlights the booking in orange.