Project Manager
Tip
To access these settings, you will need to be in a group that has access to the Admin Module
Project Ordering
The order that projects appear in select menus can be configured. By default, projects are ordered by the custom sort order defined in the project manager (see below).
However you can also set the order to order alphabetically. Simply configure the option from "Custom Ordering" to "Alphabetically" and click "Save Changes".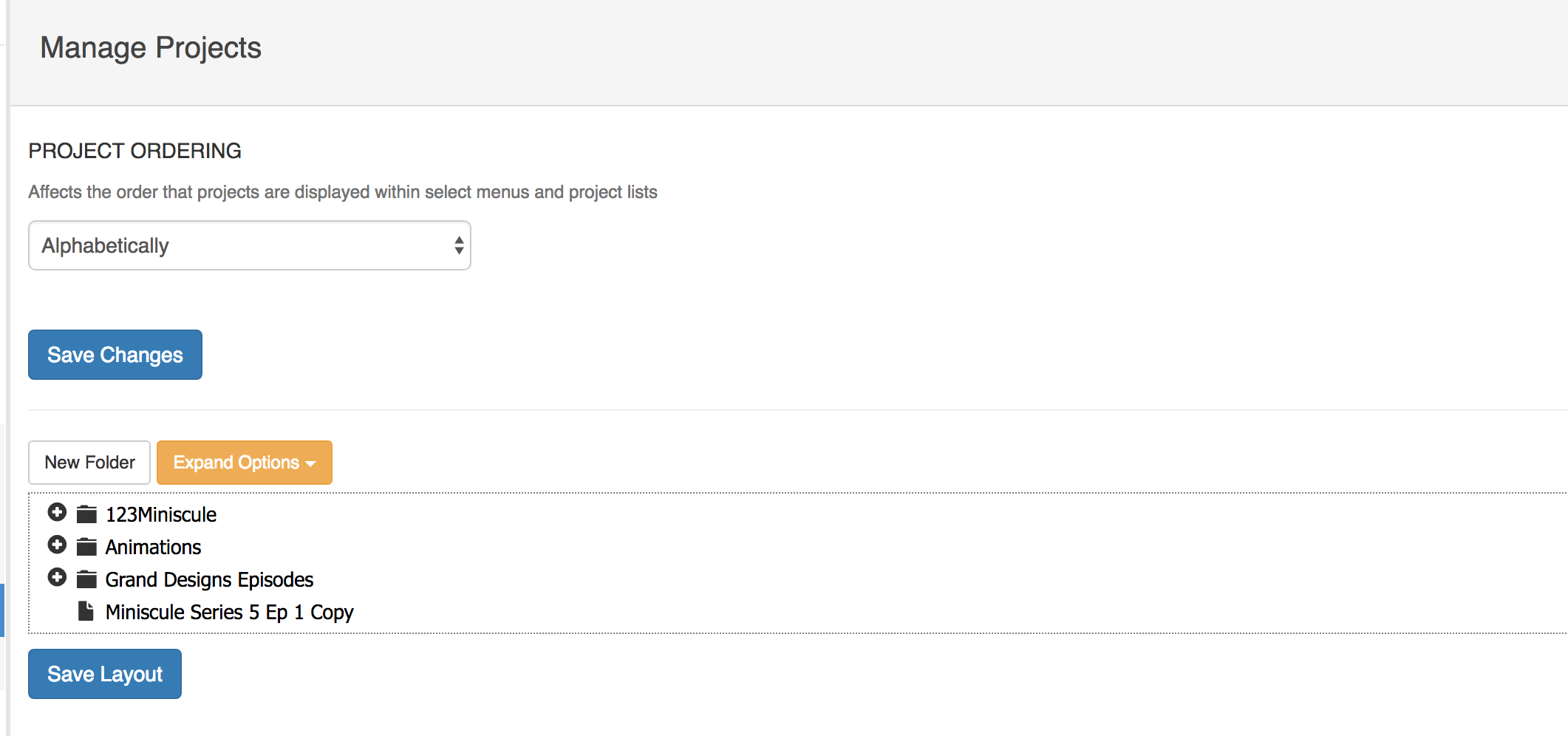 Project Manager
The project manager allows you to create an unlimited set of subfolders to organise your projects into. You can drag and drop folders into each other, as well as change the ordering of the projects and folders.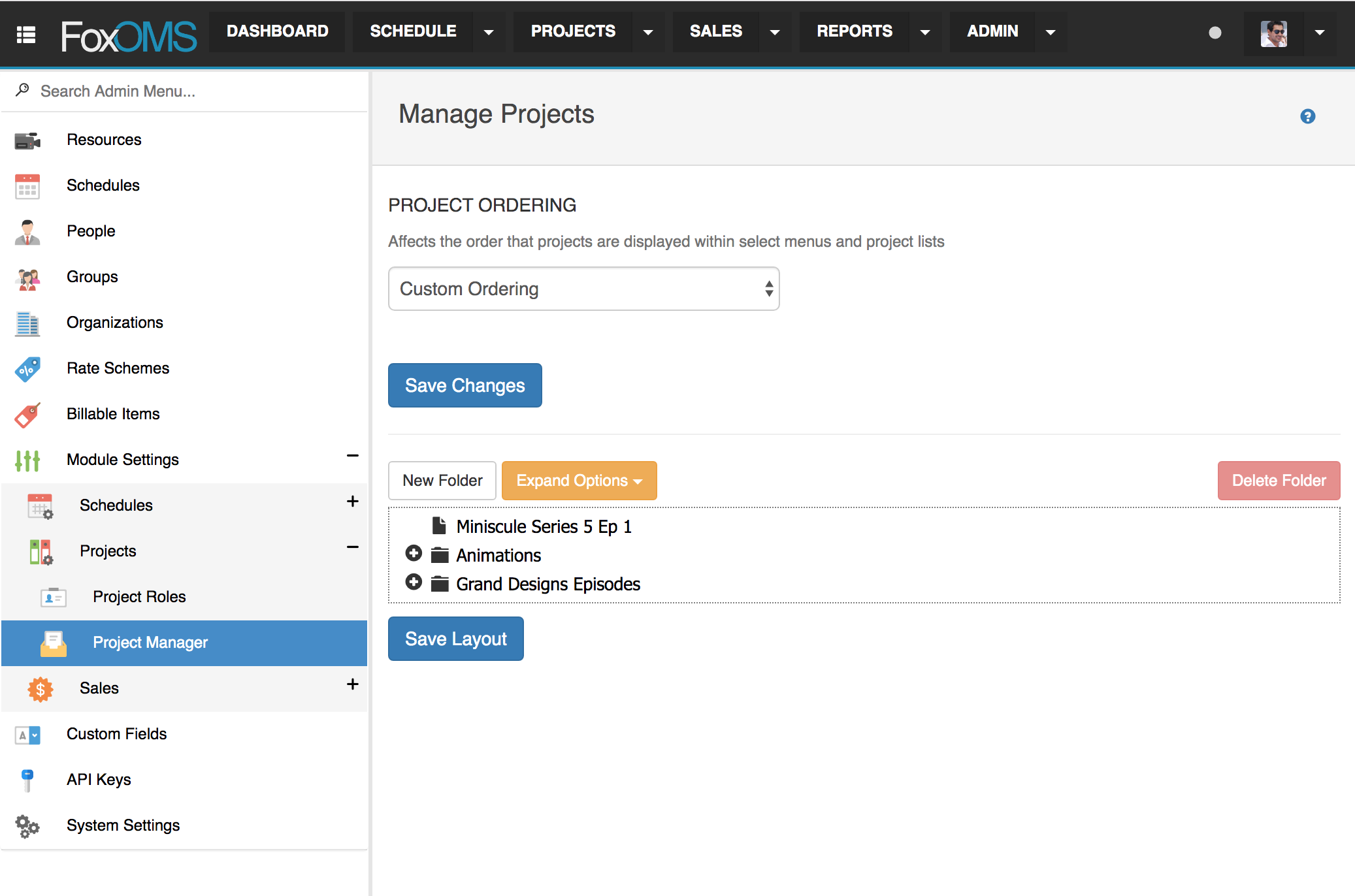 Create Folder
To create a folder in the project manager, click the New Folder button in the top left of the screen. A new "Untitled Folder" will appear.
Rename the folder and press enter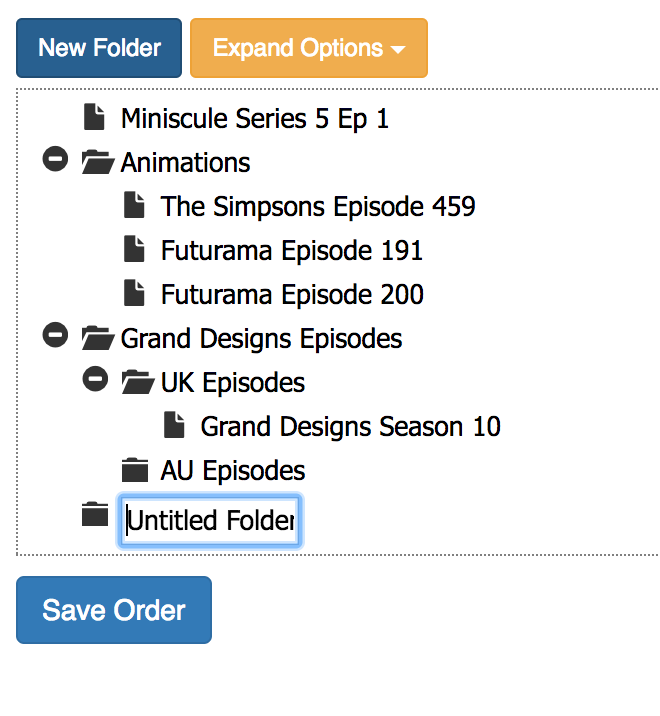 Re-order Projects and Folders
To re-order projects or folders, drag and drop the object into the desired location and click the Save Layout button.
Delete Folders
To delete a folder, select the folder and click the Delete button.
Note
Project folders are deleted instantly, there is no confirmation window.