Quick Setup for Quoting and Invoicing
FoxOMS 2.2 introduced extensive new quoting and invoicing features to allow you to quickly and efficently transform the data FoxOMS already has, into the quotes and invoices that drive your businesses growth.
Several changes have been made to accomodate the new module, so we've created this quick guide to get you setup and up to speed in no time!
Configure Settings
Go to the Admin -> System Settings page

Set the Currency and Language options. It is also recommended to upload your Company Logo and check the formatting of your Company Name as these will by default appear on quotes and invoices.

Go to the Module Settings -> Sales Settings -> Invoice/Quotes Settings page

Fill in your Contact Details and any quote or invoice terms you wish to display. If you need to supply a sales tax (such as VAT or GST) fill in the Tax Name and Tax Rate fields.
Setup Rate Schemes
Rate schemes translate the hours and days booked to your resources into dollar (or any currency you like) values. We've got extensive documentation for rate schemes on our Administration -> Rate Schemes page.
Translate your Bookings into Quotes/Invoices
Once you've setup your rate schemes, you can open any booking, browse to the Quotes/ Invoices tab and click New Quote or New Invoice.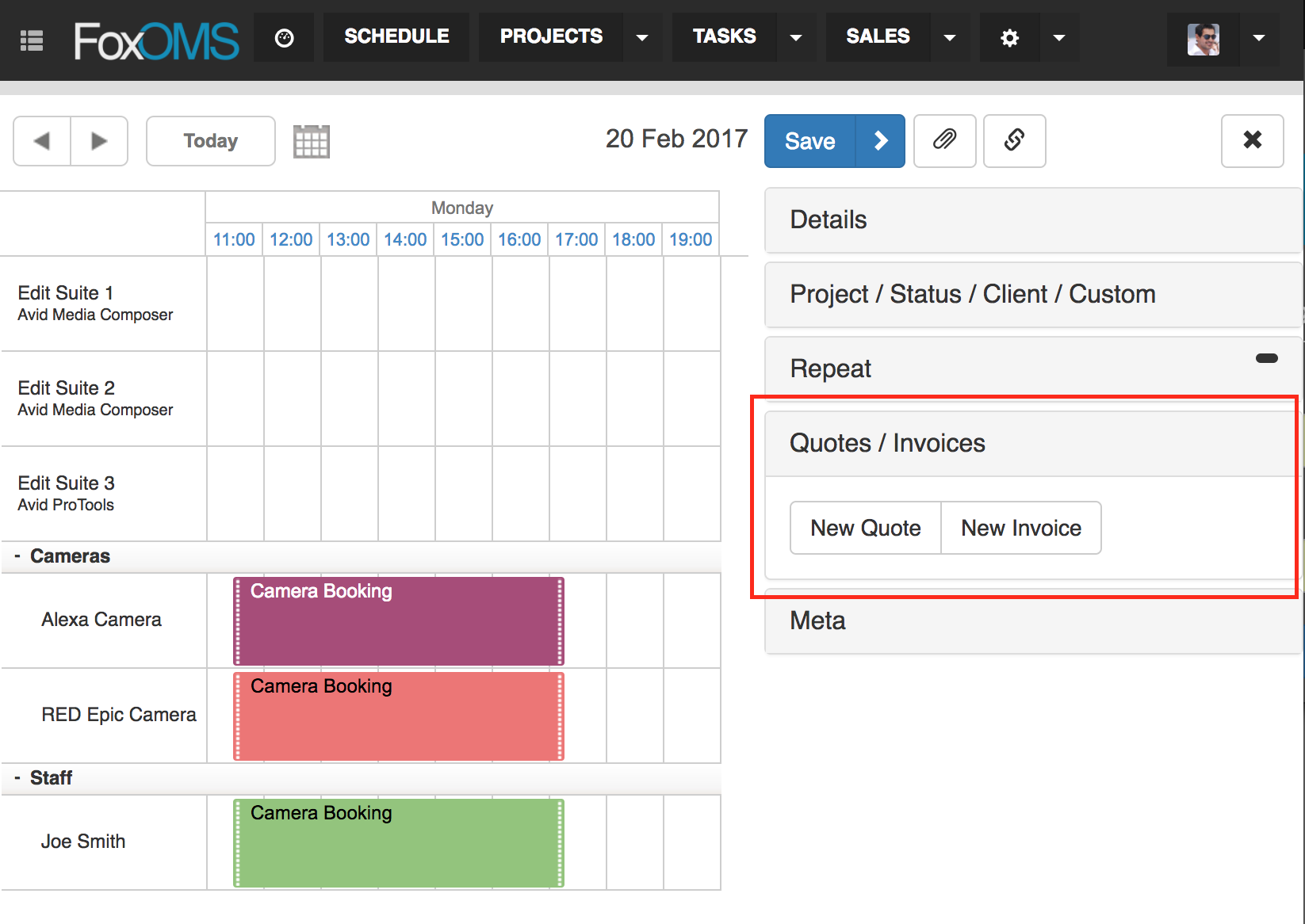 Based on the information within the rate schemes, FoxOMS will calculate the following quote.