Clone Project
An alternative to creating a new project from scratch is to clone an existing one. This is suitable for projects where either the people involved are the same; you want to have the same files that were uploaded in the cloned project; info in any custom fields will be the same.
To clone a project select either the 'Clone Project' option in the Projects dropdown menu, the 'Clone' button on the Projects page or the 'Clone Project' button under the settings tab of the project that you wish to clone.
The following window will pop up.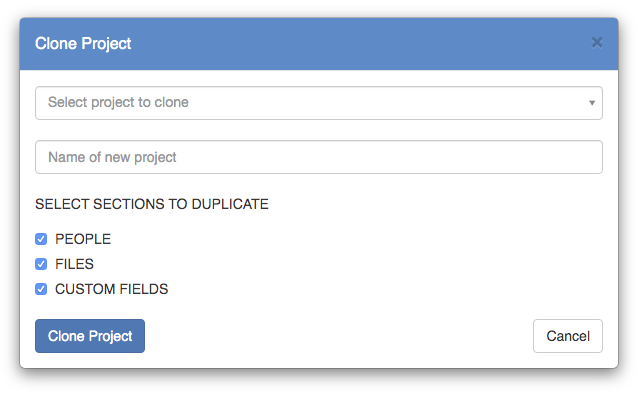 If not prefilled already with the project that you wish to clone, search for it in the 'Select project to clone' field. Give the new project a name and select the sections that you want to duplicate from the original - PEOPLE, FILES, CUSTOM FIELDS
Click Clone Project to create the new project.