Exporting Bookings
There are two export options from the schedule, PDF and Excel. Click the cog menu -> Export View to choose between PDF or XLSX.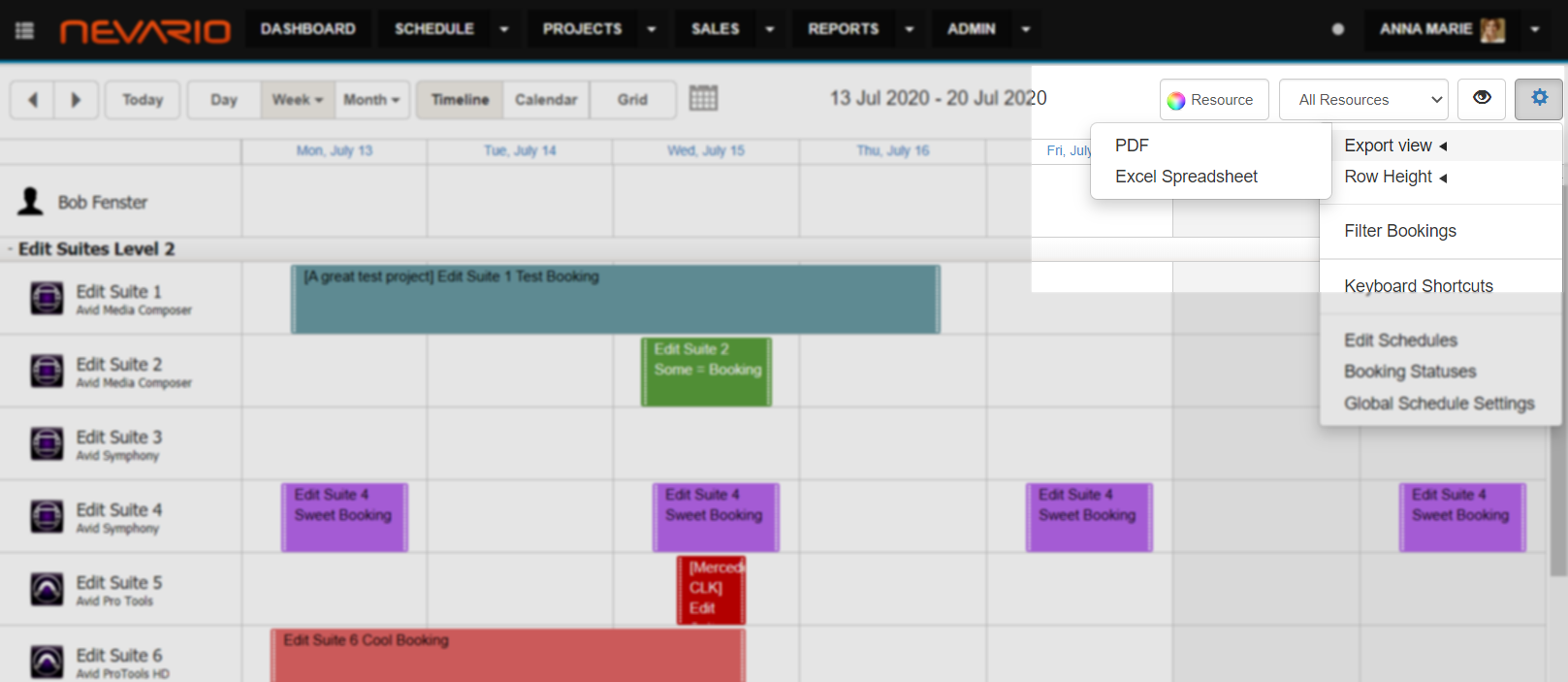 PDF Export
The PDF export renders the current view of the Schedule to PDF.
Upon clicking the PDF export menu item you'll be asked to select the orientation.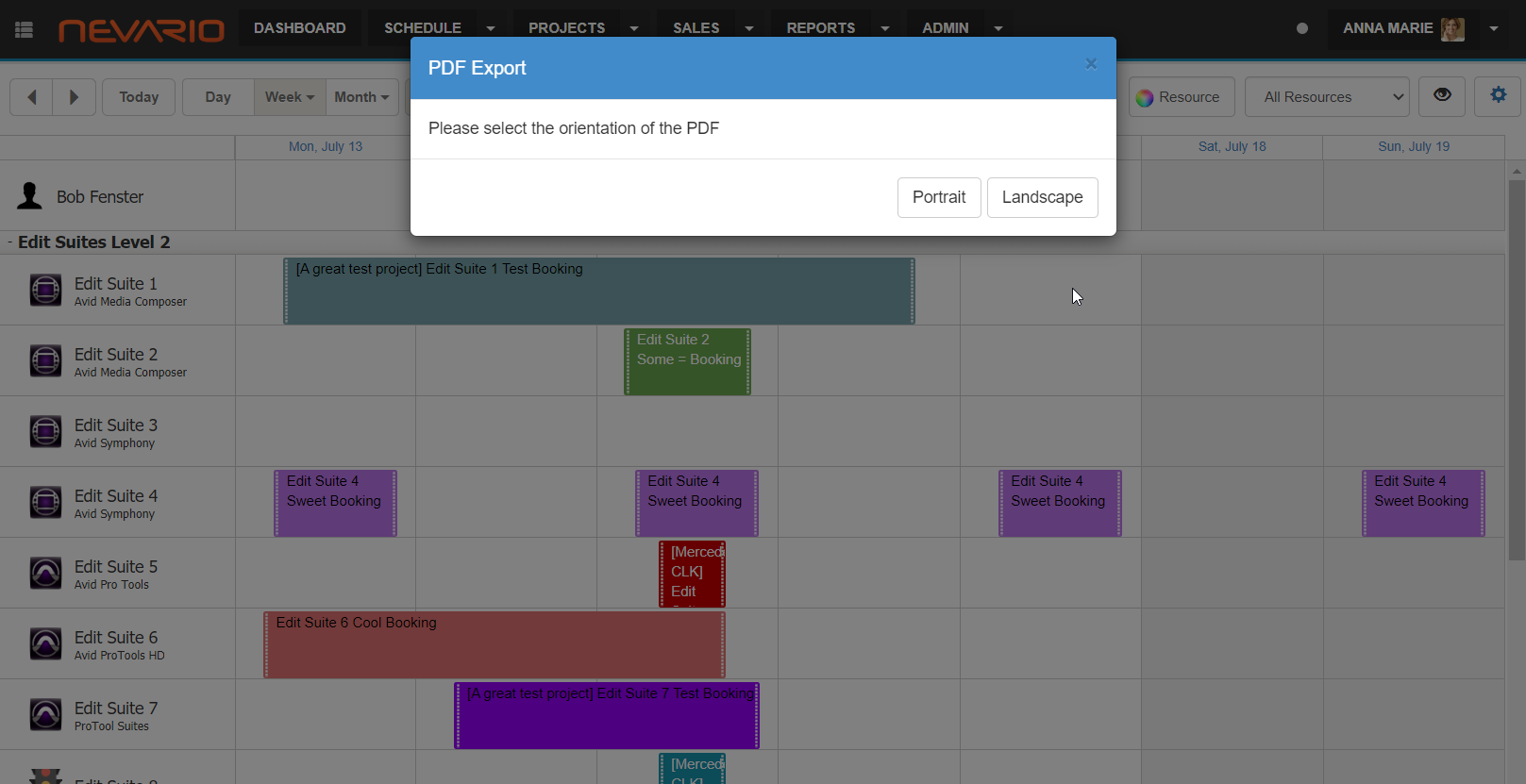 The schedule will briefly turn white whilst the PDF is generated within the browser. Once complete, the PDF will be downloaded.
Excel Export
The Excel export creates an XLSX file of bookings.
If booking filters are applied to the schedule, the same filters will be applied to the excel export.